Home

Windows Hosting and ASP.NET Hosting
EasyHost1 is a leading provider of Microsoft's hosting platform. We run powerful Windows Server 2016 servers with latest updates from Microsoft.
EasyHost1's Web Hosting Features
Windows Server 2016
IIS 10.0
Microsoft SQL Server 2012
Unlimited MS SQL databases
ASP.NET 3.5, 4.6
ASP.NET Core 3.1, 5.0
Classic ASP
Web Deploy
Visual Studio
URL Rewrite Module
Real-Time SQL Database Backup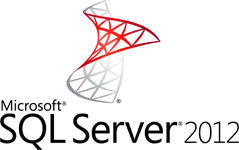 Web Hosting Features
Easy-to-use Plesk Control Panel
Email Features
Email Accounts
Unlimited*
Email Auto-responding, Email Forwarding and Email Aliases
Available
Spam Protection
SpamAssassin
Programming
PHP
5.2, 5.3, 5.4, 5.5, 5.6, 7.0, 7.1, 7.2, 7.3
Database
Number of database
Unlimited*
Applications
+100 more of applications
* Unlimited as long as the total disk space usage is within 10GB quota.